Meet your astrologers, identical twins Ophira & Tali Edut
Identical twin sisters Ophira and Tali Edut, known as the AstroTwins, are professional astrologers who reach millions worldwide. Through their website Astrostyle and as the official astrologers for ELLE magazine, they bring the stars down to earth with their lifestyle and coaching-based approach to horoscopes. They've created astrology sections for multiple media properties, including Mindbodygreen, Refinery29, Parade, and Lifetime. Bestselling authors, they've written a collection of books, including Love Zodiac and Momstrology (their #1 Amazon bestselling parenting guide) and their own brand imprint annual horoscope guides.
Contact The AstroTwins for
Our Story: So, you wanna be…astrologers?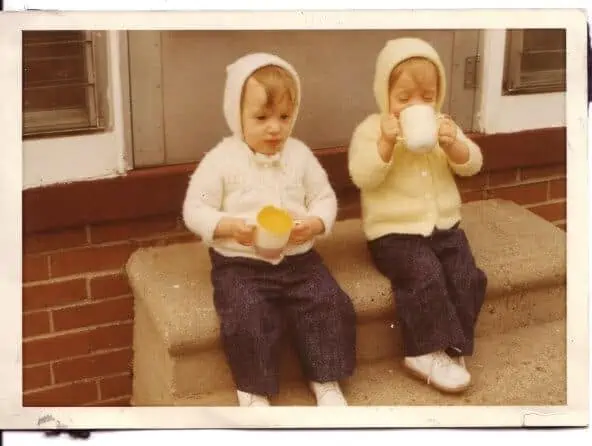 Well hello there! We're Tali and Ophira Edut, also known as The AstroTwins. And yes, we really are identical twins, born four minutes apart in Detroit on December 2. For the record, that makes us Sagittarians with Capricorn rising. We also have our moon, Mercury, Venus and Mars all in Scorpio (whoosh). Uh, no wonder we're so obsessed with writing about the mysteries of the cosmos! We're grateful every day for this bizarre and somewhat accidental career path. Being professional astrologers wasn't exactly our childhood aspiration. Sure, there were signs: the sixth grade trip to Space Camp, the stack of Lois Duncan books about girls with ESP that lined our childhood bookshelves…and the slightly embarrassing collection of self-help ones that followed a few years later. We never forgot a birthday growing up and would always read our horoscopes and "Dear Abby" in the newspaper—made easier by the paper route we had for a few tween years. We both studied Fine Art and Journalism at The University of Michigan, Ann Arbor and hold degrees from there. #proudnerds Continue reading >
---
Company Links